Introduction
Up until a few years ago, Robin Lehner was not thought about much. He was nothing more than a young starting goaltender who did not seem to reach his full potential. Then again, he did end up on the Buffalo Sabres, so we cannot fault him that much for that.
After leaving the Sabers, Lehner made headlines when he opened up about his struggles with mental illness and addiction. Immediately after, he enjoyed the great success that seemed to always evade him at the beginning of his career. This success began after signing with the New York Islanders.
It is not fair to call it a "career resurgence" because Lehner was better than he had ever been and better than anyone expected him to be. His most memorable moment from last season did not come on the ice. Instead, it came when Lehner accepted the Masterson Trophy for perseverance and told the hockey world "I may be mentally ill, but I'm not mentally weak."
Even though he won a share of the Jennings Trophy, with Thomas Greiss, Lehner was looking for employment once again last summer. His current one-year contract with the Chicago Blackhawks saw him traded to the Vegas Golden Knights. If Lehner is not extended by Vegas, should the New Jersey Devils take a look at the underrated goaltender?
Two's Company, but Three's a Crowd
Signing Robin Lehner only even begins to make sense if Cory Schneider is out of the picture. At one point, Schneider was a top-five netminder in the NHL. Unfortunately, his best seasons coincided with some of the worst for the franchise, and since then injuries and age have taken its toll.
His six-million-dollar cap-hit for the next two seasons make him an attractive buy-out candidate. A trade is not entirely out of the question, but considering how Schneider cleared waivers last season it's not an avenue the team may want to go down. There are not many NHL teams that will take on the salary of an aging goaltender and give up anything worth while.
Why Lehner Would Work in New Jersey
Lehner's best work has come over the past two seasons. This occurred after he opened up about his struggles with addiction and mental illness, it also came after his role was changed to be a goaltender in a "1A/1B" situation. More specifically, one where he split the workload.
The Devils have fully committed to Mackenzie Blackwood being their goaltender of the future. So, Lehner would have to share the crease. That might work out for the better since it would allow Blackwood to ease into the starting role instead of being overworked. Remember, this past season was only Blackwood's rookie year.
If Schneider is out of the picture, Lehner provides an immediate upgrade at "backup." He would certainly earn more starts that Schneider has over the past few seasons.
Schneider hasn't started over 30 games since the 2017-18 season, and even then he started less than half with 40 games. Lehner started 46 games in his Jennings Trophy-winning campaign last season. Lehner also started 36 games between the Chicago Blackhawks and Vegas Golden Knights this shortened-season.
Let's assume the Devils are trying to make current Binghamton Devil Gilles Senn Blackwood's back up in the future. Just like having Lehner, it takes a little bit of the pressure and workload off Blackwood. Having Lehner would take a little bit off of Senn as well.
Senn got a brief call up and start to the NHL last season and showed he was not ready. Back up or not, he will eventually have to start NHL games. Let him spend a few more years in the minors to gain experience.
Lehner also is somewhat familiar with the region from his time with the New York Islanders. More likely than not, that will not factor into Lehner's decision. To some players, that is something they consider in picking their new team.
Why Lehner Would Not Work in New Jersey
Lehner may be in the best stretch of his career, but he's also growing older by the season. While he's not old, at 29-years old he is not a young player either. The point is his shelf life is limited. Lehner most likely wants to spend the prime stretch of his career on a contender, instead of a rebuilding team like the New Jersey Devils.
Let's say, hypothetically, the Vegas Golden Knights win the Stanley Cup this year. Maybe adding "Stanley Cup champion" to his resumé will make Lehner more open to the idea of playing back-up and mentor to a young Blackwood.
If Lehner is still cup-chasing after this year is done, New Jersey does not seem like a logical destination for him to sign. Especially considering the number of teams that might be bidding for her services come free agency.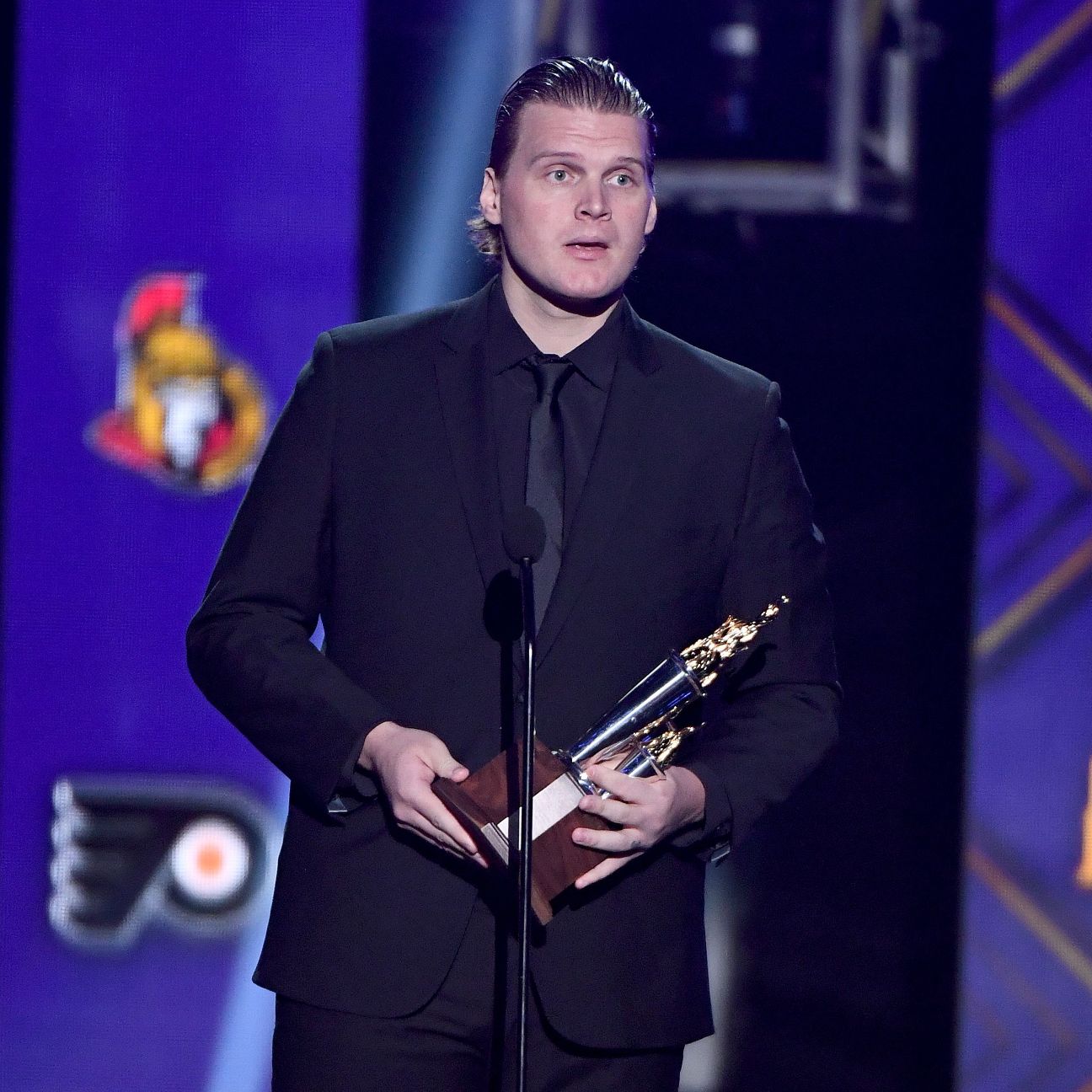 Things that Could Work for, or Against, New Jersey
After his break out year last season, Lehner seemed destined to stay on Long Island. Talks broke down after Lehner wanted a multi-year deal and the Islanders weren't willing to offer it. With that, Lehner's time in blue and orange ended.
Of course, Lehner ended up on a one-year deal with the Chicago Blackhawks anyways. Even after leaving the Islanders, Lehner ended up not getting what he wanted. That speaks to saying that most NHL general managers didn't offer a multi-year contract.
Let's say those suitors don't come forward. Let's say, once again like last season, Lehner is looking for employment almost anywhere. If the Devils were to offer a multi-year deal, even if it's only two years, they might emerge as a leading candidate. After two years, Blackwood should be more than ready to carry the crease by himself and Giles Senn should develop into a strong backup.