Introduction
You guessed it, today we are covering another defenseman in our free agent profile series. Today we profile Torey Krug, a longtime Boston Bruin defenseman and a soon-to-be unrestricted free agent. Our last profile on Craig Smith can be found here.
Krug is one of the NHL's premier offensive-defenseman, tallying at least 49 points in each of the last three seasons. Though he has had his fair share of injuries, he has been a valuable asset to the Boston Bruins. In this article, we will look at his history, statistics, and overall value to determine whether Tom Fitzgerald should consider signing him.
Player Bio
Height: five-foot-nine
Weight: 183 pounds
Age: 29
Dominant hand: left
Status: pending unrestricted free agent
Brief description: Krug has proved himself to be a top-notch, offensive-defenseman on a rich Bruins team. He consistently generates over five goals and 40 assists per season. He has helped anchor the Bruins' defense and has guided his team to the Presidents' Trophy as well the 2019 Stanley Cup finals during his tenure. Overall, he has been the epitome of an offensive-defenseman and should be one of the headliners come free agency.
History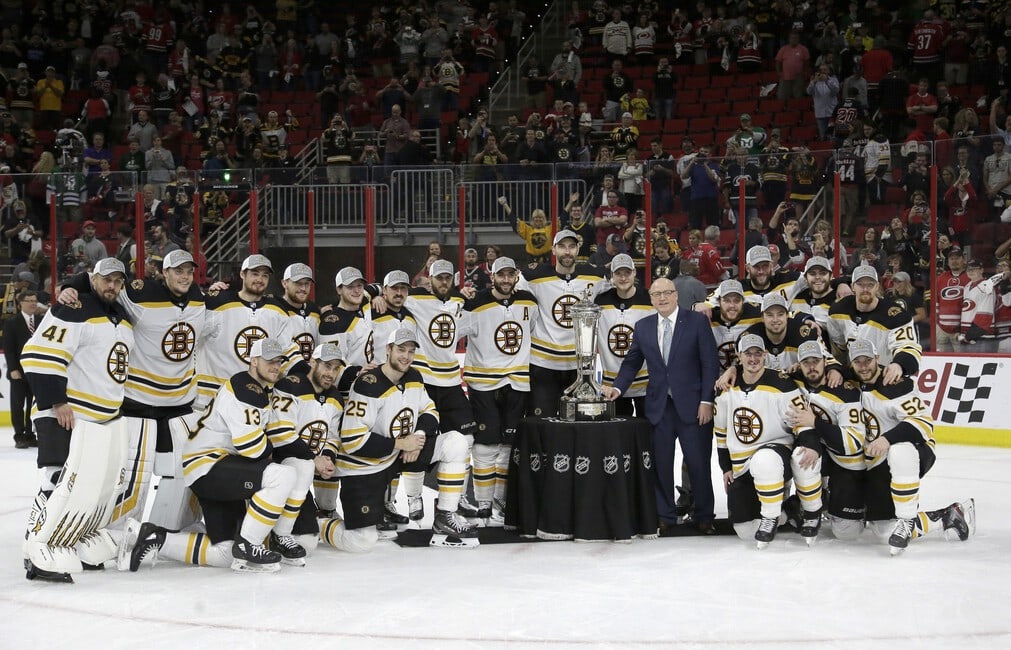 Torey Krug played his first game with the Bruins in 2012 and has suited up for no other team since. His 14 goals in 2014 not only got him named to the all-rookie team but also helped his team win the Presidents' Trophy. Sadly, these efforts were wasted as the Los Angeles Kings were crowned Stanley Cup Champions.
He then went on to appear in one Stanely Cup Final (won by the Blues) and contributed to Boston's recent Presidents' trophy win (only to be eliminated by the Lightning). Over the past several years, he has been one of the NHL's best-producing offensive-defenseman. He is currently coming off a contract that spanned four years and was worth a total of $21,000,000.
Statistics
| | |
| --- | --- |
| Corsi For% (CF%) | 55.14 |
| Corsi For Relative (CF rel) | 4.0 |
| High-Danger Chances For% (HDCF%) | 52.69 |
| Expected Goals% (xG%) | 53.39 |
There are Krug's on-ice statistics for the past five years. (via naturalstattrick.com)
The numbers above speak for themselves, having Torey Krug on your team is a huge perk. His Corsi For % (CF%) is outstanding, but if you think that is a product of the team around him, think again. Krug's Corsi For Relative % (CF% Rel.) is 4.0. His High Danger Corsi For % (HDCF%) and Expected Goals % (xG%) are also fantastic. Basically, Boston is a lot better off with Krug on the ice than without. 
This isn't even mentioning his offensive production where he is really a tour de force. He has averaged over 50 points a season while also playing decent defense. Though he hasn't been considered a league superstar during his tenure with Boston, his numbers would beg to differ as would his team.
Other Factors
Though Krug has been great, dare I say elite, for most of his career, he does have some issues going into free agency. At age 29, he's not a fossil but he's no spring chicken either. Despite this fact, his value probably won't be hindered by this as much as an inferior player's would. However, with that being said, he could be nearing the end of his prime, which would be a concern for prospective signers.
Another major thing to worry about when considering Krug is his history with injuries. Though through most of his career he has been able to stay on the ice consistently, that hasn't been the case over the past two seasons. He got injured at the end of the 2017-18 season and again just before the 2018-19 season, forcing him to miss the season opener. Since these injuries, Krug has not played more than 70 games in a season.
This could be another cause for concern as a history with injuries combined with an age soon-to-be on the wrong side of 30 could lead to Krug falling off a cliff. Krug should garner attention when free agency hits but definitely not without caution from possible buyers.
Torey Krug's Value
Taking into consideration all the factors surrounding Torey Krug, he should command a high value albeit with some barriers. Dobberhockey.com has his cap-hit at around $8,100,000 which I think is a bit of an exaggeration.
While a younger Torey Krug in a normal year may have commanded this kind of money, his value could be much less due to his age, injury history, and a flat salary cap. That being said, I project him to sign a five-year $31,000,000 contract with a yearly cap hit of around $6,200,000.
Should the Devils Sign Him?
The short answer is no, though that's not because of his playing ability. The three major things the New Jersey Devils need going into the offseason are a backup goalie, a middle-six forward, and most importantly, a left-handed and hard-hitting top-pairing blueliner.
Though Krug is left-handed and top-two caliber, what Jersey really needs is a stout defensive-defenseman who can stand up for his team on the ice. This offseason, Torey Krug just wouldn't be a good fit for Tom Fitzgerald to sign. This especially considering that his value will be pretty high and it is rumored that Jersey has now implemented an internal-cap.