Writer's Twitter: @ChrisMottHockey
The New Jersey Devils and Philadelphia Flyers are facing off at The Rock, with both teams not off to the greatest of starts to their seasons. Both teams should be motivated to earn a win and get two points towards the standings. The Devils recently earned a point after an overtime loss to the Tampa Bay Lightning. The game was again another one where the Devils had the lead but could not close out the game.
Kyle Palmieri was able to tie the game with seven minutes left before the loss in overtime. To say the state of the team and fanbase is not too good is an understatement. But this is a new game and a chance, again, for the Devils and their fans to start to move forward. As Captain America says, "You gotta move on. You gotta move on." The game can be seen at 7PM ET on MSG+2.
What to Watch For
Blackwood getting the start will be something to keep an eye out for. In other words, he'll get the next opportunity to claim the starting role and run with this. At this point for the Devils, taping Goldberg to the posts could even be considered an option. Blackwood and Schneider have both shown flashes this season, but no one has claimed the starting job. With Blackwood getting the start, all I want for him is to be on his game.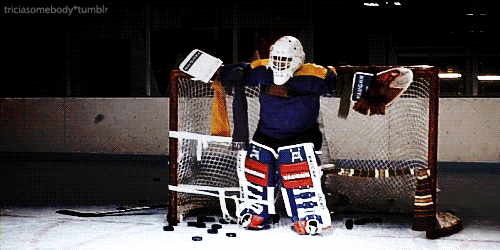 How this team will respond will be evident in this game. After starting to acknowledge the home crowd booing, I ask the Devils' players this, what are you going to do to change that? Because until something changes, the boos are going to keep coming. If you do not like the fans booing, go hold a lead, go play a great game defensively, go win the game. This would be no different from any other team or fanbase that has been expecting a good season from their club.
The players can be upset with the booing, but the only way to stop it is to start playing winning hockey. Being 2-5-3 with only 7 points and in 30th place out of 31 teams when fans are paying to watch you play and expect the team to win is a reasonable frustration so be careful with addressing the fans. Not to mention if the games against Winnipeg, Edmonton, Florida, and Tampa are all wins, the team is 6-4 with 12 points.
There have been games where the Devils have outplayed the opposition for much of the contests but not gotten the win and solving that problem starts with focusing on a full 20 minutes of play each period. I have not given up hope yet on these players or this team. And while I totally understand the frustration, I urge you not give up on them, either.
Lineups
Devils
Hall – Hughes – Palmieri
Zacha – Hischier – Bratt
Coleman – Zajac – Simmonds
Wood – Rooney – Hayden
Severson – Subban
Greene – Vatanen
Butcher – Tennyson
Flyers
Lindblom – Couturier – Konecny
Raffl – Hayes – Farabee
Twarynski – Rubtsov – Stewart
Provorov – Niskanen
Gostisbehere – Braun
Sanheim – Myers